Admission Procedures
Test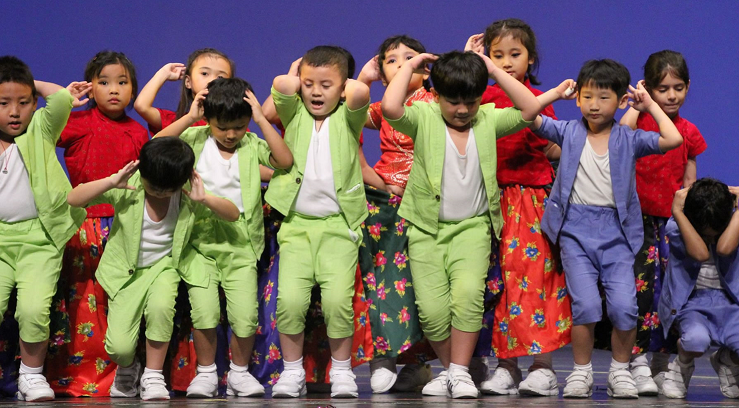 ---
K1 Admission Arrangements & Procedure
2022/23 K1 Admission Arrangements & Procedure

1. Apply to the EDB for the RC
Parents to apply to the EDB for the RC from September to November 2021
https://www.edb.gov.hk/en/edu-system/preprimary-kindergarten/kindergarten-k1-admission-arrangements/index-2.html

2. Application Methods (No Application Limit)
Methods: Visit the school website to download the application form or collect the form at school. (Apply in Person)
Application Period:  4th January, 2021 (Monday) to 29th October, 2021 (Friday).
Application Fee: HK$40 (to be collected together with the application form).
The application fee is non-refundable whether the application is successful or not.
Submit materials:
 (a)   Fill in the Application form (download the form below). 
       MS Word file: pristine_admis_2020.doc  or
       PDF File: pdf_pristine_admis_2020.pdf
(b)   Bring along the following documents with you,
     ◦ A Pre-filled application form with a recent photo of the child. (A passport-sized photo)
     ◦ A copy of the child's Birth Certificate ◦
     ◦ A copy of the child's Passport with a valid dependent visa (if the  
child was born outside Hong Kong or if the Birth Certificate states the child's status as
 "NOT ESTABLISHED")
     ◦ A copy of the child's Vaccination Record issued by the Mother and Child Health Care Centre
     (MCHC)
     ◦ Copy/copies of the parent/s' Hong Kong Identity Card/s
     ◦ Copies of the applicant child and the parents' passports with valid visa allowing them to work/study in Hong Kong (if applicable)
     ◦ A copy of the parent's Address Proof
     ◦ TWO self-addressed stamped envelopes
School Office Hours:
Monday to Friday (9:00 a.m. - 12:00 p.m. / 1:30 p.m. - 4:30 p.m.)
Saturday: (9:00 a.m. - 12:00 p.m.)
3. Interview Arrangements
All applicants must arrive on time and present your Interview Notification Letter.
 

K1 Interview is on 13-11-2021 (Sat) and 27-11-2021 (Sat).
 

Online applicants will be notified of the interview date and time via email.
 

Applicants who applied in person will be notified of the interview date and time immediately.
 

Request for rescheduling or postponing the interview will not be entertained.
 

Group interviews, including games and conversation, will be conducted which take about 20 minutes.
 

Each child can be accompanied by one parent.
 

The interview is conducted in English/Cantonese. Please contact us at 24796867 if interpretation / translation service is needed.
 

The interview procedure may be subject to change due to the pandemic situation.
4. Admission Requirement (Selection Criteria)
 
Interview performance;
 

Applicants with sibling(s) currently studying at or who graduated from the kindergarten will be considered first;
 

Residents of Yuen Long District;
 

Children of the staff of Pristine Education Limited
 5. Announcement of Admission Result
 
K1 applicants will be notified by mail on or before 17-12-2021(Friday).
6. Registration Arrangements
- Register during the Centralised Registration Dates (i.e. 6 to 8 January 2022)
- Pay the Registration Fee of $970
- Bring along the Application Result Letter
Successful applicants should complete the registration procedures from 6th to 8th January, 2022 ("Centralised Registration Dates") by submitting the "Registration Certificate for Kindergarten Admission" (hereafter referred to as "RC") / "Kindergarten Admission Pass" (hereafter referred to as "AP") to the kindergarten and paying the registration fee.
 

Applicants on the waiting list should complete the registration procedures for their child when they are informed that the kindergarten has accepted their entries. Parents are required to submit the "RC" / "AP" to the kindergarten and pay the registration
 

Please be reminded that if parents fail to submit the "RC"/ "AP" during registration, they may not be able to complete the registration for their child. Hence, parents are reminded to submit the application for the registration document to EDB within the specified period.
 

The registration fee is HK$970 for 2022/23 K1. If parents accepted the offer, the registration fee paid will be refunded in September. Should parents decide to give up the offer after registration, please notify us with a withdrawal letter. The kindergarten will return the "RC"/ "AP" as soon as possible but no registration fee is refunded. The offer will not be reserved after the "RC"/ "AP" is obtained.
8. Further Information
 
1. Should you have any enquiries, please contact 24796867 or browse
  our homepage: https://www.pristine.edu.hk/?lang=zh
 
2. EDB Contact Numbers: 3540 6808 / 3540 6811;  
Website: https://www.edb.gov.hk/en/index.html
 
3. Profile of Kindergartens and Kindergarten-cum-Child Care Centres
 2021/22 School Year


 
PRISTINE KINDERGARTEN
 
https://kgp2021.azurewebsites.net/edb/schoolinfo.php?schid=6756&lang=en&district=yuenlong&category=&voucher=&ctype=&schoolname=
4. Hotline for Non-Chinese Speaking Students and Parents: 2892 6676.
Download Application Form 
---